McCarthy and Tillage Construction Break Ground on DFW International Airport Terminal E Enhanced Parking Structure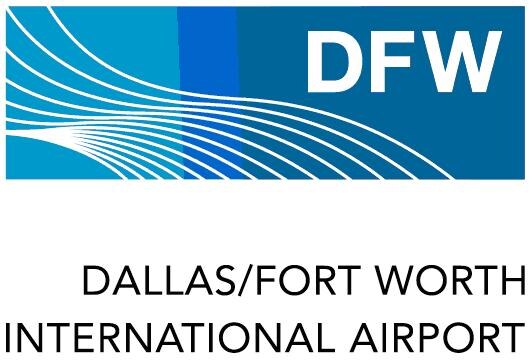 A North Texas mentor/protégé venture  formed by mentor, McCarthy Building Companies, Inc., a Texas builder for 36 years, and protégé, Tillage Construction, LLC, one of the nation's fastest-growing,  minority-owned construction companies, broke ground on the DFW International Airport Terminal E enhanced parking structure on Monday, January 5th, 2015.
The $92 million enhanced parking structure, which will be located at the existing Passenger Terminal E, will include the removal of existing roadways and new construction of bridges and utilities. The terminal redevelopment plan will expand the five-level garage to more than 3,920 new parking spaces, and it will feature a unique parking guidance system (PGS) that consists of red lights placed above occupied spaces and green lights above vacant ones. In order to contribute to the rise in passenger demand at DFW Airport, the Terminal E garage was added to the redevelopment program as terminal gate renovations are completed.
"We are proud to work alongside our protégé, Tillage Construction, on a project that will help Tillage gain valuable, firsthand experience with at-risk project delivery," said McCarthy's Texas Region President, Mike McWay. "McCarthy is increasing its scope of work in the parking garage sector, and we look forward to building an efficient, functional parking structure that will add to the growing list of enhancements and improvements at DFW International Airport."
"This is a great opportunity for Tillage Construction to gain valuable project experience, expand our footprint in the aviation industry, and learn from a proven industry leader," said the co-founder of Tillage Construction, Keith Tillage. "We are excited about McCarthy's commitment to holistically integrate us in all aspects of the project and look forward to a long, mutually beneficial relationship for both companies in this and other markets."
Tillage Construction, LLC, a minority-owned, full-service construction company headquartered in Baton Rouge, LA, with local offices in New Orleans and Dallas, TX, plans to contribute to the mentor/protégé venture with gained experiences from successfully completing aviation projects for the Love Field Modernization program. Upon completion of various projects, Tillage Construction, LLC, was honored as the 2014 Star Performer, a prestigious award which represents their exceedance of expectations, superb professionalism, and stellar workmanship. The DFW International Airport Terminal E enhanced parking structure project is expected to complete in March 2017. Turner Omega Howard is the construction manager, and Jacobs is the designer.
Leave a Comment
Your feedback is valuable for us. Your email will not be published.