Tillage Construction Recognized as "Star Performer" on 500 Million Dollar Airport Project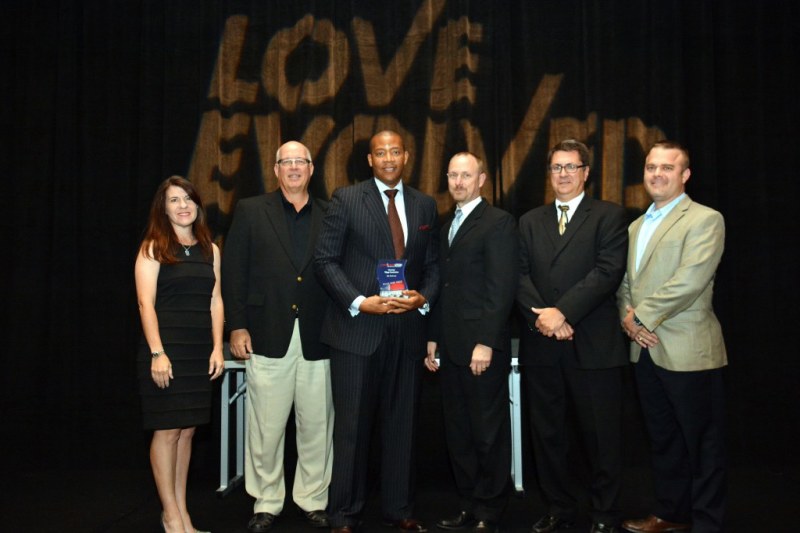 Tillage Construction, LLC, was recently honored as the 2014 Star Performer on the 500 million dollar Dallas Love Field Airport's modernization project. This prestigious award represents their exceedance of expectations, superb professionalism, and stellar workmanship. Since 1917, Love Field Airport has remarkably grown into a popular hub for aviation travelers and is home to one of the nation's largest, most successful airlines, Southwest Airlines. Embarking on a journey to create a new evolution of facility improvement in 2010, Love Field's team looked to some of the most highly skilled, well-trusted, and creative experts.
Hensel Phelps Construction Company, a nationally recognized firm, was selected as the construction manager for the Love Field Modernization Program (LFMP) project. One of their primary goals for the project was to identify and establish working relationships with companies that can deliver the same caliber of exceptional expertise, service, trust, and innovation. Hensel Phelps took a partnership approach after the initial award to Tillage Construction, LLC, a minority-owned, full-service construction company headquartered in Baton Rouge, LA, with a local office in New Orleans and Dallas, TX. Joining the LFMP, Tillage Construction was able to effectively contribute to the high-quality aviation development for the city of Dallas.
"We are extremely grateful for the opportunity to work with Hensel Phelps, Southwest Airlines, and the city of Dallas on the LFMP project," said Keith Tillage, the co-founder of Tillage Construction, LLC. "Given that our company and Hensel Phelps are both general contractors, this was a completely new concept and approach for us. It has functioned well in terms of teamwork and overall project efficiency. I look forward to a long-term relationship with all who were involved." Working with a distinctive network of professionals, the team at Tillage Construction achieved a superior finished product that couldn't go unrecognized. Reflecting the growth and innovation of Dallas for travelers and tenants, the New Love Field Airport, upon completion of the modernization project, will progress to not only expand the footprint of Southwest Airlines but also to host Delta, United/Continental, and Virgin Airlines.
Dedicated to providing top-quality construction and project management, Tillage Construction continues to expand its reputation in the aviation industry by exceeding customer expectations with professionalism, work ethic, strict attention to detail, timelines, budgets, and workmanship. With an expertise that ranges the full gamut of commercial construction services, Tillage Construction remains committed and poised for the future. They are devoted to outstanding customer service from project acceptance to project completion.
Leave a Comment
Your feedback is valuable for us. Your email will not be published.